Real Estate Website Services
At YourOnlineAgents, we provide a variety of services that will help move your online presence to the next level. Our online system utilizes the power of the internet to drive massive amounts of traffic to your web site and your listings on a daily basis.
Your web site will pay for itself, and prove to be invaluable, as the internet is where people are starting their searches. We work hard to ensure they are finding what they are looking for within your site.
Not only can we automatically look after your personal listings*, we can also fully integrate 'Board Listings' within your personal web site.&nbsp Contact Us for specific details within your area.

*with the permission & cooperation from your Broker of Record and Real Estate Board.
*NEW WordPress standard websites - $600/year
Order Now
YOA is very pleased to offer our clients a new WordPress standard website completely integrated with the CREA DDF®. This will allow agents to display not only their own personal listings but board and/or national listings as well. These new WordPress web sites will allow agents to obtain a professionally designed and responsive website at an exceptionally low price! This new WordPress package offers 'featured listing displays', 'mapped listings', 'buyer and seller lead forms', 'mortgage calculators' and the ability to add unlimited custom pages with a YOApress 'user manual' provided for easy reference. Check out the following samples below. Be sure to try them on your phone and tablets as well.
<
>
Customizable WordPress Web Sites
Order Now
YOA is very excited to now be offering WordPress Websites. WordPress Websites have 1000's of designs to choose at very low costs to make your site as unique and personal as possible. It is almost like having a fully customized website at a fraction of the cost!
What is UNIQUE to us (separates us from our competitors) is YOA has our WordPress Sites completely integrated with CREA listings so they are completely managed automatically for you. The beauty of WordPress is that Blogs are completely integrated within the site which boasts your SEO tremendously and allows you to communicate with your readers directly from your site. Search Engines LOVE WordPress websites and so do mobile devices, WordPress websites are completely "responsive" to the screen size, so no more need for a separate mobile site!
Contact YOA for more information and pricing. 1000's of themes & layouts to choose from.
<
>
Features available for WordPress sites are endless but include...
Listings management
Map Listings
Blogs
Form builder – Easily create your own forms
Testimonials
Image galleries
Complete social network integration
Full website stats
Full e-commerce capabilities
Button Creator – Easily create your own buttons
Private pages - Easily password protect any content within posts or pages while keeping the rest public
Forums – setup a forum on your website
Wiki - Turn your WordPress site into a fully functional, easy to use, wiki. You can even create multiple wikis on one site
Social Marketing - Build buzz around your service with social marketing for easy sharing to Facebook, Twitter, Google+ and more
Auto messaging - When a new users signs up at your site, you want to welcome them, and this plugin allows you to do that extra well by sending automatic welcome emails for several days after they have joined.
Google+ integration - integrate Google's social sharing features into your WordPress site
Comments + - Let your readers comments on your site using their Facebook, Twitter, Google+ or WordPress account
Subscribe by Email - Drive engagement by allowing your readers to be automatically notified about your latest listings
Q&A - Q&A allows your WordPress site to have a fully featured questions and answers section – just like StackOverflow, Yahoo Answers and Quora
Chat - The best stand-alone live chat WordPress plugin by a mile – does absolutely everything you could ask for, and more…
Pop Up! - Grab your visitors' attention with pop ups to advertise your mailing list, special offer or ads
Floating Social - Add a social sharing bar to your site that follows users as they scroll, allowing them to share your content to friends and followers
Events + - Create and manage events. Like Facebook Events or Eventbrite – but with more power and flexibility
e-Newsletter - Send professional email newsletters and manage subscribers from your WordPress dashboard
Facebook - The ultimate plugin for integrating advanced social sharing features into your WordPress site
Infinite SEO - Your power of SEO fully integrated into your Wordpress website, watch your stats skyrocket
Appointments + is powerful, flexible and feature-rich plugin that allows you to accept, set and manage your bookings on your site
Google Maps - Easily embed, customize and display Google maps in posts, pages and widgets on your WordPress site
Google Analytics + - Track and view Google Analytics statistics for your wordpress site without leaving your WordPress dashboard
And much much more! New features are continually being added
Do you already have a WordPress website?
No problem, we can import your current WordPress site into YOA and you can enjoy the benefits of having us manage your listings automatically for you. Your one time set up fees includes the full set up of your site to your personal specifications, adding all the features and content that you would like and we teach/train you how to manage the site yourself going forward. We are always here to help you and you are never left to your own devices. You don't get that anywhere else!!
Custom Web Sites
Order Now
We have Graphic Designers on staff that will personally work with you to develop and create your own custom web site. The sky is the limit in terms of what we can create for you. Once you have had the opportunity to talk with one of our designers, they will be able to put together various concepts and pricing options that will work into your budget.
<
>
Office Web Sites - Maintenance FREE*
Order Now
If your office is looking for a full online office solution, we can certainly help you out. We will design an office web site that is unique to your geographical area. We will integrate over 200 tools for agents to log into and utilize. Our system has the ability to be maintenance FREE but offers the flexibility to be able to log into the web site and add 'Exclusive Listings' as well as add unlimited photos, attach external documents to listings, upload video, virtual tours, business directory, window listing display options (automatic updates), calendars and buyer agreement features as well as many other features. We can also create full intranet solutions. Each listing will showcase how many people have viewed the listing and if that person has returned for a second look. We also have the ability to integrate the Do Not Call System directly into the backend of your new office web site if you wish to have it. If you would like more information regarding our 'Office Solution' please call or email us today.
If you refer your office and they utilize our system for their 'Office Web Site' , you could receive your personal web site for one full year for FREE (conditions apply). If you would like to book a time for us to come to your office and present our multi-level online system, please call or email us today. Click on a few samples below to see what we can do for your office. We are sure you will be very impressed.
<
>
SSL (Secure Sockets Layer) Certificates - $99.99/yr
Order Now
Want customers to come back? Protect them.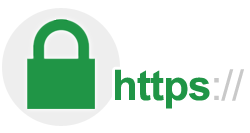 Boosts your site's Google ranking
Displays a Security Seal on your site
Compatible with all major browsers
Secures one website
Google favors HTTPS-encrypted websites and will push them higher in search results. So a SSL not only protects your customers but helps you find more of them.
Facebook - starting at $125
Order Now
Social networking is fast becoming an avenue in which you can enhance your online presence and tap into the growing trend of meeting, sharing and interacting with existing and potential clients, as well as friends, family and acquaintances. Facebook is the most widely used site and offers many benefits within the real estate sector.
YourOnlineAgents has the ability to set up a Facebook account and fully integrate Facebook into your existing web site. Let YourOnlineAgents.ca create & integrate your account for you.
Domain Name Registration - www.StreetAddress.com
Order Now
If you would like us to register a web site address for your web site, we can provide you with this service. We can register as many different domain names as you like as there is not a limit of how many web site addresses you can own and connect into your web site. We can do it all for you and save you any hassles.
You may also want to consider registering specific domain names to point directly in specific listings. You can use this as a 'Listing Tool' as it will take people directly to that specific listing within your web site. As an example - www.1204TallisAve.com - we could register this domain on your behalf and set it up so that it brings up this specific listing on your web site when people type it in. This is a great way to promote listings and give sellers that special feeling that you are going above and beyond to sell their property.
CALL ME/TEXT ME NOW - Instantly Connect with Your Clients
Order Now
Search Engine Optimization
Order Now
Do you want your web site to show up at the top of Google and other search engines? Guess what, you are not alone. There is now a way you can guarantee your placements (with as many terms as you like) in any search engines and we can help you take your web site address to the top of any search engine. We understand how the search engines work and can ensure your web site comes up at the top so people can find you easily. Call or email us today if you are serious about driving more traffic to your web site.
Email Marketing
Order Now
YourOnlineAgents.ca provides email marketing tools to help you keep your clients up-to-date and coming back. Email marketing helps you keep customers and prospects coming back-by using attractive, professional-looking email communications to stay in regular touch with them and build strong customer relationships. It's better and more effective than regular email. Take advantage of this easy to use, yet essential, tool to stay up to date with your clients. Click here to find out more.
If cancelling an outstanding yearly subscription the cost is $50/month for a standard site, $60/month for a multi-theme and $70/month for a WordPress site after written confirmation has been received.
The trademarks REALTOR®, REALTORS® and the REALTOR® logo are controlled by The Canadian Real Estate Association (CREA) and identify real estate professionals who are members of CREA. The trademarks MLS®, Multiple Listing Service® and the associated logos are owned by CREA and identify the quality of services provided by real estate professionals who are members of CREA. The trademark DDF® is also owned by CREA and identifies CREA's Data Distribution Facility (DDF®).